Pop/Folk/Christian
Born and raised in Charlotte, NC, Alexis is a music major at Appalachian State University. Artists such as Jason Mraz, Jack Johnson, and Colbie Caillat influence her music. The singer-songwriter plays both acoustic and electric guitar live, and is also accompanied by a full band onstage. Alexis has plans to release her debut EP in the near future
Appalachian State University's Split Rail Records Presents: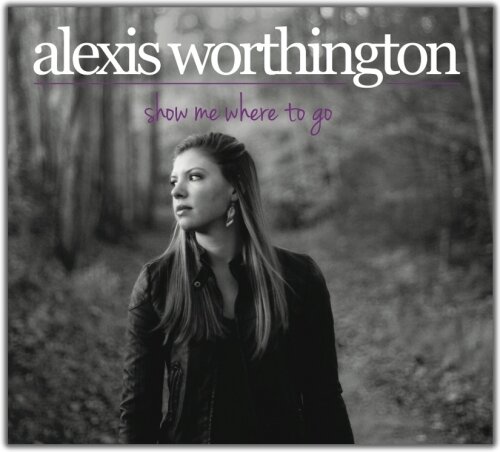 Alexis Worthington: Show Me Where To Go

'Show Me Where To Go' is the first full-length album to be released by Alexis Worthington. Over the past three years, Alexis has worked hard writing and developing the songs on this record to be the perfect representation of who she is as an artist and person- laid back, fun loving, genuine and authentic.

"I want people to hear my music and feel good afterward- whether they connect with the lyrics or just like the hook, I hope they walk away smiling and feel lighter than they did before."

Become a fan on Facebook:
www.facebook.com/pages/Alexis-Worthington/48233923740

Follow Alexis on Twitter:
twitter.com/@alexisKWmusic

Contact:
This e-mail address is being protected from spambots. You need JavaScript enabled to view it
credits
released 03 May 2012
Recorded, Edited and Mixed by Cameron Fitzpatrick, David Hill, Jeff Nichter, and Alexis Worthington at Robert F. Gilley Studio in Boone, North Carolina.
Mastered by Jamie King
All songs written and arranged by Alexis Worthington
Vocals: Alexis Worthington
Drums: Chaisaray Schenck
Electric Guitar: Glenn Deuel
Bass Guitar: Daniel Hight
Acoustic Guitar: Alexis Worthington
Programming on City Lights and Sex And The City: Benjamin Hostetler
© ® 2012 Split Rail Records
---
the buzz...

"Her music is catchy, fun, but most importantly, real. "
- Melissa Vega, Writer for Her Campus

"Her voice is somehow both strong and sweet at the same time.  It is that genuine anxiety and pure, uncensored honesty and relatability that makes her music such a success.  Show Me Where To Go has a song to match any mood and will surely satisfy a broad range of musical tastes. "
- Hayden Keziah, writer for The Appalachian